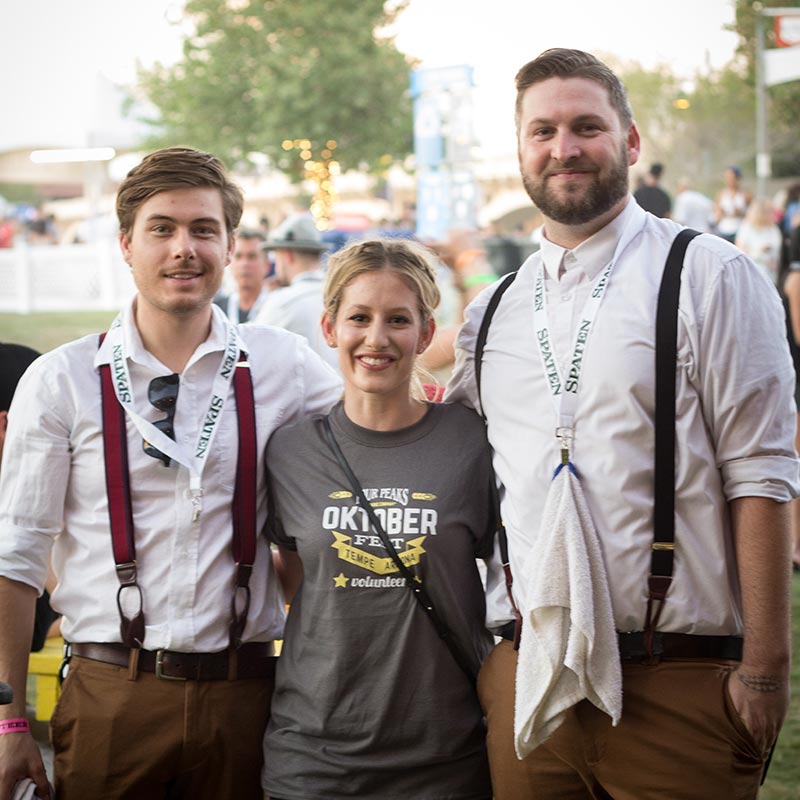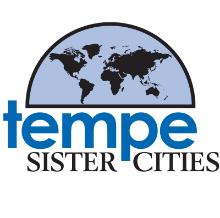 Yes, we need volunteers!
Hello and welcome to the 50th Four Peaks Oktoberfest. Throughout the course of the weekend it will take 1,500 volunteers to keep the beer flowing and people happy to ensure the event's success! Volunteering with Oktoberfest's non-profit organization, Tempe Sister Cities, is a great way to spend time with friends, family, volunteering with teams, groups, co-workers, and if you need school or any other community service, a fun way to get those done too! Whether in a beer tent, food area, operations, sustainability, or volunteer support, there is something for everyone.
TSC Food Service Grant – Fund raising opportunity for clubs, teams, schools, booster groups, churches, and non-profit work groups! For each full food shift, Tempe Sister Cities will donate $250 for each shift block signed up for and completed by a group of 15-18 people.
All volunteers will receive a t-shirt, voucher for one beer/beverage and a brat to be used after their shift. All volunteers will enter through the Main Gate and check in at the Volunteer Check-In tent to the left of the Admission Box-Office. The new upgraded, volunteer hospitality tent will be located just east of the main entertainment stage – right in the middle of all the action. See you there!
Questions or any additional information, please reach out to our volunteer coordinator at [email protected]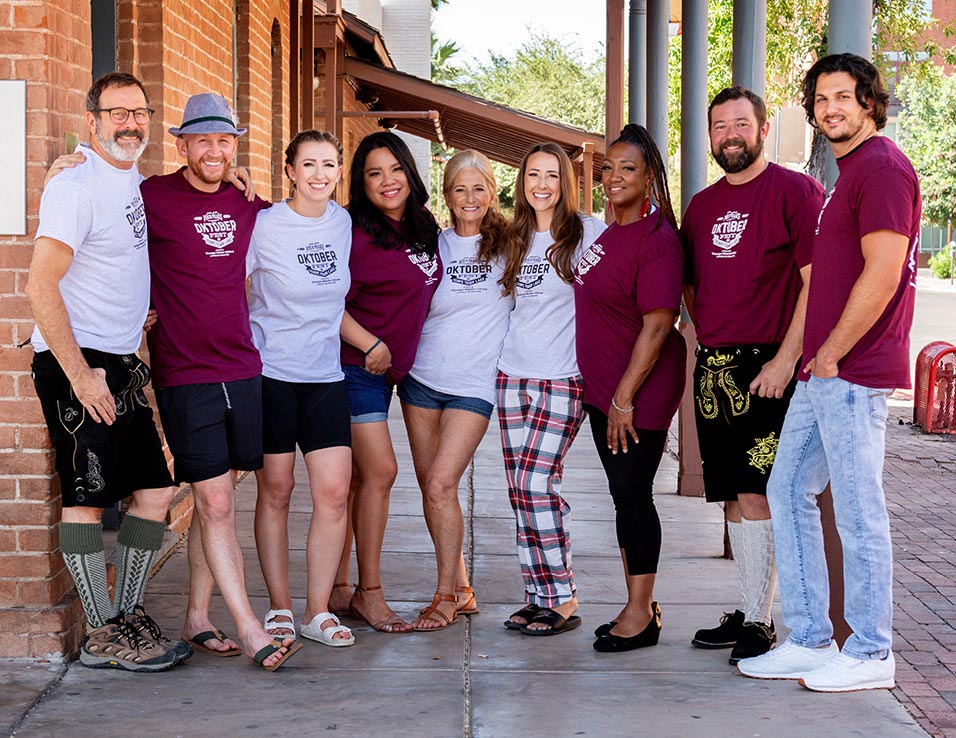 Why Volunteer – Why Support Tempe Sister Cities
The primary mission of Tempe Sister Cities (TSC) is providing Tempe area high school summer seniors with a ten week international experience that , at the age of 17, may be the most exciting and enriching, to date experience of their lives. For the past 47 years TSC has relied on the funds raised through Oktoberfest to send, after a rigorous selection process, an average of 26 student delegates nine of TSC eleven sister cities. Starting in the early 70s, the total number of delegates is quickly approaching one thousand.
BRING THE WORLD TOGETHER ONE FRIENDSHIP AT A TIME
Further Tempe Sister Cities Information visit tempesistercities.org
Thank you for visiting the 2023 Four Peaks Oktoberfest!