Thank you for visiting the 2023 Four Peaks Oktoberfest!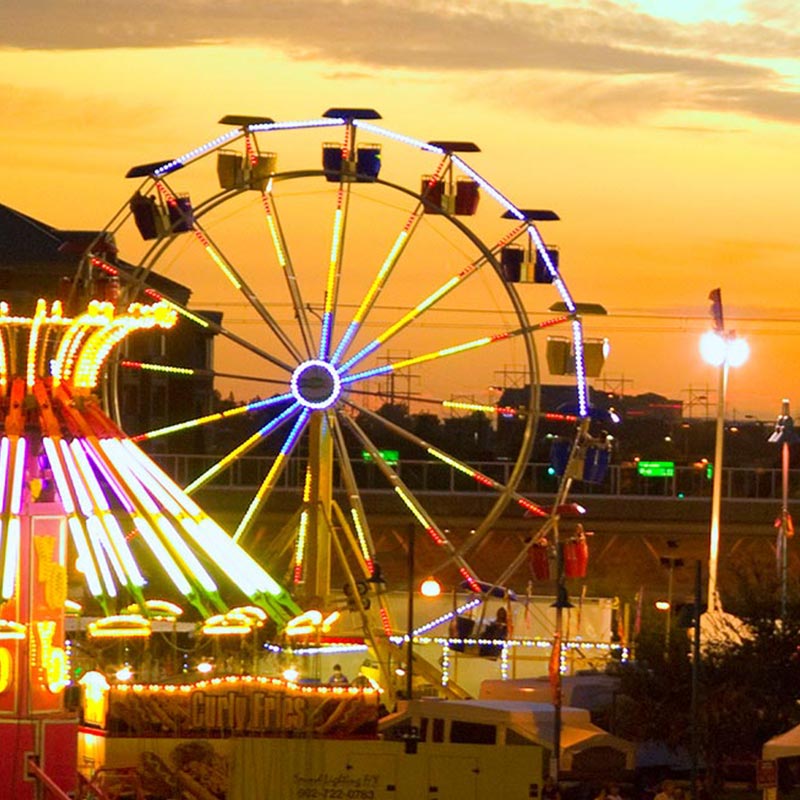 Entertainment
We have something for everyone at the Four Peaks Oktoberfest!
Highlights
Tempe Standup Comedy: Local Legends
Friday 8:00pm – 11:00pm
East Lawn Shade and Play tent
Weiner Dog Races
Saturday & Sunday 12:00pm – 4:00pm
Central Park near the Beer Hall
Celebrity Brat Eating Contest
Saturday 2:30pm – 3:30pm
AZ Lottery Stage
Stein Holding Contest
Sunday 2:30pm – 4:00pm
Lakefront Stage
Carnival
Frazier Shows has been captivating hearts across Arizona for nearly four decades. Since 1983, we've been crafting unforgettable moments of laughter, thrills, and joy that have become an integral part of countless families' lives.
Thrilling Rides: Brace yourself for an adventure like no other as you take a whirl on our exhilarating rides. From traditional carousels to gravity-defying spin rides, our carefully curated selection of attractions promises to leave you breathless and yearning for more.
Mesmerizing Games: Put your skills to the test and win fantastic prizes at our assortment of engaging games. Test your aim, toss, and luck as you compete in friendly competitions that are bound to create a whirlwind of excitement.
Make lasting memories at Frazier Shows, where a legacy of passion, dedication, and top-notch entertainment awaits you. Nestled within the picturesque landscape of Arizona, our carnival offers an escape from the ordinary and a gateway to a world of adventure.
Join the Frazier family tradition and be a part of a carnival experience that captures the essence of Arizona's spirit. Follow us on social media for exclusive updates, sneak peeks, and special offers. Come one, come all, and immerse yourself in the wonder of Frazier Shows – where Arizona memories are made, and the joy of family takes center stage.
Tempe Standup Comedy: Local Legends Presented By "Art House 1312" and "Tour de House"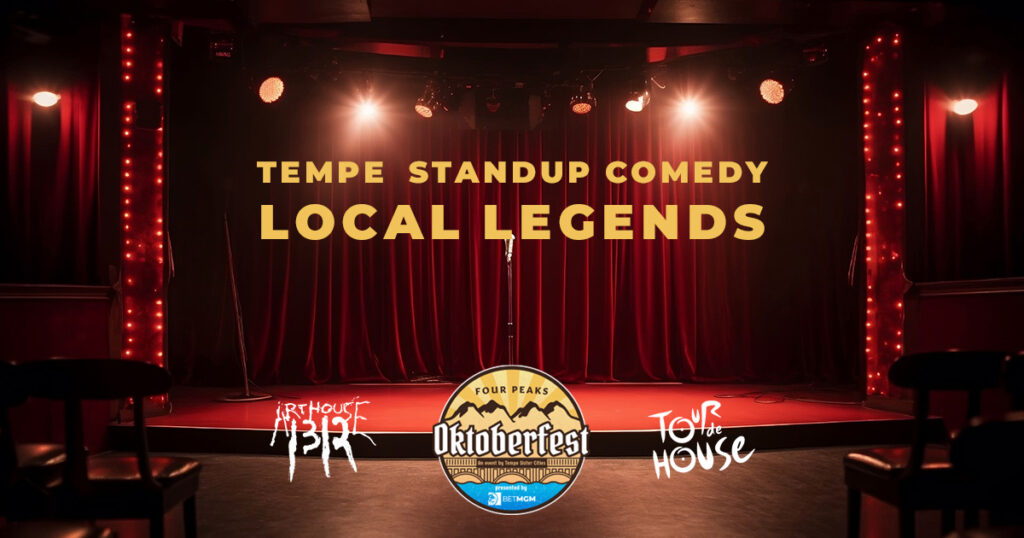 Prepare to laugh as we bring you the comedy stylings of some of the most notorious names in
Tempe! Tempe's comedy scene is quickly becoming known as one of the hidden gems of the nation.
Grab a Stein, kick back, and catch the local favorites as they perform for the benefit of Tempe Sister Cities.
Stein Holding Competition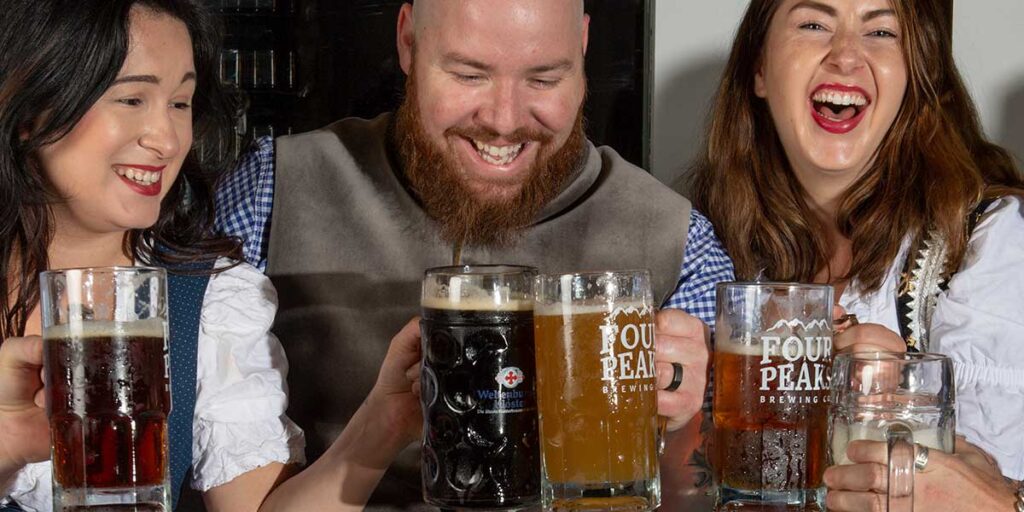 Attention Four Peaks Fans! You're invited to participate in this year's stein-holding contests, with a chance to win the grand prize of a $500 Visa gift card and a $500 gift card to our 8th St. Pub. Qualifying rounds will take place on September 14th, 21st, and 28th at Four Peaks 8th St., and we'll also be hosting more than a dozen qualifying events at bars and restaurants across the state. Anyone over 21 is welcome to attend and compete.
To enter, simply pay the $8 entry fee, which includes a commemorative Stein filled with beer. Qualifying events held at Four Peaks 8th Street will be divided into men's and women's categories and limited to 15 competitors per round. If multiple rounds are held at a single event, the competitors with the top times for the day will move on to the final event on October 15th at Tempe Town Lake.
Cardinals Football Watch Party
Join other Cards fans as they cheer on the team! Watch the game on a 16′ x 9′ screen!
Dachshund Races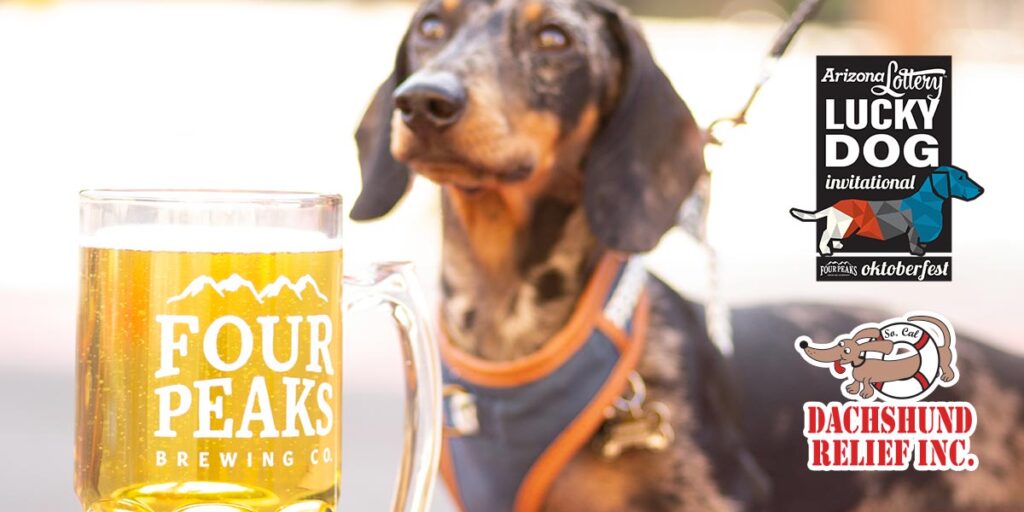 Saturday & Sunday come out and watch the fastest weenies in town! Does your pupper have a need for speed? Register below!
Thank you for visiting the 2023 Four Peaks Oktoberfest!