Thank you for visiting the 2023 Four Peaks Oktoberfest!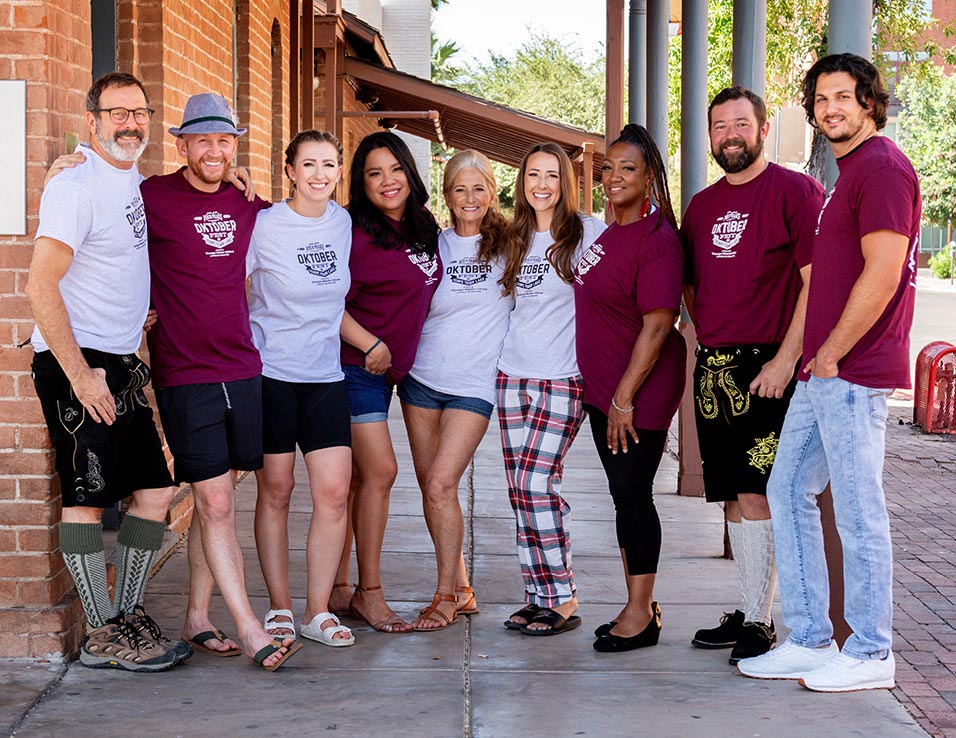 Tempe Sister Cities Bringing the World Together, One Friendship at a Time.
Fundraisers like the Four Peaks Oktoberfest and Hackett House support our mission to bridge cultural divides and create personal connections both abroad and at home.
Our student exchange, educator exchange, and professional exchange programs are among our many valued programs that help promote international good will and cultural understanding. Tempe Sister Cities' encourages cross-cultural cooperation and collaboration by building friendships between people and partnerships between communities. Tempe has eleven sister cities worldwide.
Sending students abroad through our Tempe Sister Cities Student Exchange program is our top priority, as well as supporting our sister cities through activities to promote international goodwill and cultural understanding.
What do the delegates have in common:
The international experience has focused many a career choice.
Their new brother or sister becomes a lifelong friend.
The delegate's families become friends and visit one another.
They are the best and brightest.
Thank you for visiting the 2023 Four Peaks Oktoberfest!